We are taking Customization to the Next Level. We're the world's First Brand to Introduce Inked Juttis.
Welcome to Sozān – the world of handcrafted luxury for those who enjoy only the best of artistry.
What Makes Us Special
Each design at Sozān is Limited Edition. Only a few are made. Because we firmly believe in Exclusivity.
Infact Sozān is NOT for everyone. It's admired and worn only by those who enjoy the best of artistry.
Each pair is hand-stitched by best artisans with the finest of fibers and takes almost a month to get ready.
It's not just another pair of shoes – it's craftsmanship at its best.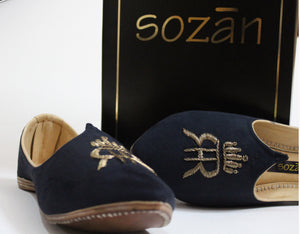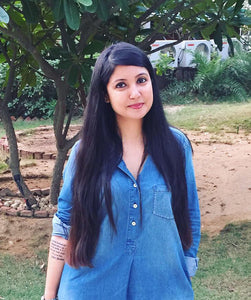 Know our Tattooist-in-Chief
Tattooist-in-Chief, Founder & Creative Head - Juhi Jain is a renowned award-winning artist.
Juhi is an accomplished creative professional with an experience in diverse fields. She feels that 'Art defines her' and is something that can be seen as a recurring motif in her life.
Her artistic journey started at age 3. She studied Fashion for her under grads and started her professional journey in 2008 as tattoo artist and became one of the early female tattoo artists of India.
She feels that tattoos are extension of creative expression and are very personal representation of emotions in art.
Since then her work has found positive media attention.
Know More
Connect with Us For Custom Work
Read our blogs to understand our working style, ethics and process.